My Story
Tweet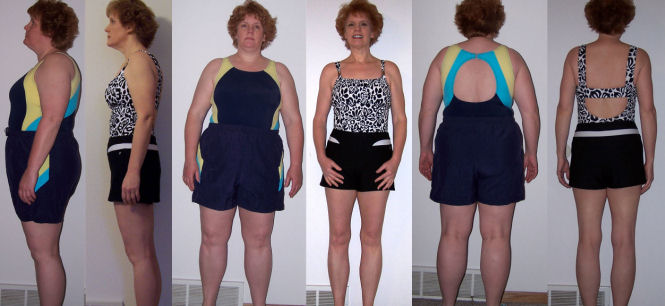 disclaimer "Results not typical. Typical results are up to 2-5 lbs per week."
Weight Loss Story
     I came into this world an average size, 8 lbs even. I lived a happy, wonderful childhood but, I was always bigger than the rest of the kids and I use to get teased and called names, Natalie Fattalie still rings in my head. When puberty hit I started to slim down. In 7th grade I weighed 125 and was 5'7″.  In my head I still thought I was BIG since all my friends were much smaller but I was pretty happy with my body by high school when the boys caught up to me in height and I still weighed 125.
    In fact I was very proud to say on my wedding day at the age of 25 I still weighed the same as I did in 7th grade 125 and now 5'8″. After two years of happily wedded bliss our first child was born.  I was really surprised when Sarah was born and didn't weigh the full 65 pounds I put on while I was pregnant.  She was two weeks early and did weigh 9 lbs 5 oz.  I was able to lose some of the weight and 21 months later our son Kyle was born.  I only put on around 40 lbs with him since I knew I had a wedding to be in shortly after his birth. Kyle weighed in at 10 lbs 5 oz a big boy. Our last child was born 24 months later, Eric was the champ weighing in at 10 lbs 9 oz. The day I delivered him I saw 200 lbs on the scale for the first time in my life while I was standing on it. By the next day I was under the 200 mark and planned never to go there again.
Since I had no plans to have any more children and I couldn't get my excess weight off I went in search of help and joined that group down the road with the weekly weigh-ins with a friend of mine.  It worked  for me and I lost 32 lbs and felt great again.
Over the next few years I started having some health problems and the pounds started creeping on and the doctors had no answers for me.  We eventually moved to Wisconsin and I had to start all over with new doctors but they finally figured out what the problem was.  I had a football size cancerous tumor in my ovary.  I was actually happy to hear I really did have something and that it wasn't all in my head.  After I recovered from a full hysterectomy I started to feel better but weight kept piling on.  My doctor would say that's what happens after menopause.  I was concerned that it would never stop. I mean how big can I get? I was afraid to find out the answer.
So I went back to the local weigh-in meetings that worked before and after 3 months and not losing a single pound the leader suggested a nutritionist.  The nutritionist gave me a plan and a few months and again not even a pound off.  I started walking with a friend, joined the Gym and went 5 times a week and still no luck.  I had no problem putting on pounds and they just kept coming.  At my doctor visits I would ask if there was anything I could do and she had no answers for me. I gave up on the exercise and gave some shakes and lean pre-packaged meals from the store a try but every season I would have to go out and buy new clothes in a larger size. Just sitting was uncomfortable with a big belly and forget about crossing my legs.  I couldn't even cross my arms in front of me. My feet and ankles hurt when I walked around and I wasn't my normal happy self. This went on for 7 years.
When the Summer 2009 came around I was just so sick of it I had to do something. The doctor had doubled my cholesterol meds and my liver tests were not good. She wanted to add another med.  I said give me three months to figure out something that would help me.  I read online how this guy I knew lost a lot of weight on
THIS PROGRAM 
with the help of his coach.  Years ago in the doctors office I remember reading an ad about 
THIS PROGRAM 
so I got online and started researching the company.  I thought this may be the answer and I wouldn't know if I didn't give it a try.
My first week I lost 5 lbs, and I'm thinking oh my gosh. Week 2 another 5 lbs and week 3, 5 more lbs.   I couldn't believe it.  My clothes were actually getting lose. Weeks 4-7 I lost 2-3 pounds and even lost 2 pounds while on vacation camping.
I was talking on the phone with my Mom one day and she said I sounded really happy and I was  laughing again and she wanted to know what was different. I told her I had just lost 25 pounds. She credits
THIS PROGRAM 
for getting me my "Happy Back."
At 7 weeks I made the decision that I want to tell the world about something that really works and I want to help coach them to good health so they can get their "Happy Back" too!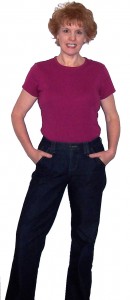 UPDATE 2010
Now for the Rest of the story…
Sunday April 25th 2010 at midnight marks my Last day…
My last day of my 12weeks of  Transition. I finished the weight loss and transition portion and I'm ready to  go out and maintain for life.
My Journey started on June 4th 2009 at 230 lbs. I reached my goal of 150 lbs in 33 weeks with a -80 lbs loss on January 25th 2010. I averaged 2.5 lbs lost per week. I stayed on the 5&1 plan for one more week then started Transition for 12 weeks. While in Transition I lost another -8 lbs for a total loss of -88 lbs.
I have been 100% On Plan for 46 weeks straight, that's 322 days, or 7,728 hours or 463,680 minutes.
I went from a size 18 pants and 2XL tops down to a 6-8 pants and a Med top. I lost a total of -39.5 inches.
For 7 years I tried everything to lose weight but not even one pound would budge. Each morning I would say I was just happy to be alive. I survived a football size cancerous tumor in my ovary in 2002. After a full hysterectomy I was one of the lucky few to survive ovarian cancer. While I was grateful to be alive I wasn't really happy or much alive back then.
Like many overweight people I kept rather isolated. Not happy with the way I looked or felt and it was easier to sit at home. That all started to change after I started having success on THIS PROGRAM. My Mom noticed a change right away over the phone. She asked what I was doing? She could tell that I was happier and more fun to talk with. She says gave me my "happy" back.
Along with all the obvious things I lost while on THIS PROGRAM  like pounds and inches and my low self esteem I gained so much more than I ever lost. Never in my life have I ever stuck with anything this long and had this great of success and it was so easy. I gained friends all over the US all on the same journey willing to help each other. I gained the knowledge of proper eating and a healthy lifestyle that will keep me successful the rest of my life. I gained good health and a fit body, energy and self esteem. I gained the taste for healthy foods and a thirst to help others on their journey.
THIS PROGRAM has been a Miracle in my life and I'm Paying It Forward to help all I can to receive their own Miracle.
Update 2012
This summer marks 3 years since I started my journey.  I have kept my weight off for over 2 years and I've been coaching others on their journey for the past 3 years.  THIS PROGRAM  has changed my life in so many ways and I'm eternally grateful for my new life.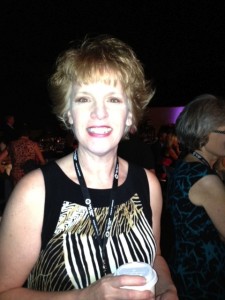 THIS PROGRAM will always be a big part of the rest of my life.
I love THIS PROGRAM because it works!
Natalie Becker
Health Coach #30048748