Tweet
I love listening to John's daily word.
And since today is Thanksgiving and my life  and work now centers around food,
I thought this daily word would be of great value to all my friends.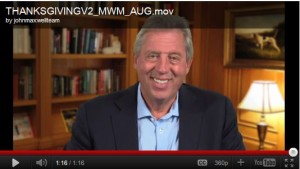 http://johnmaxwellteam.com/food/
I want to wish you and your family all a Happy Thanksgiving.
Remember to feed your mind, body and spirit.