Tweet
I lost -88 lbs and I wanted it to stand for something important so our church recently had a concert where they asked for a food donation and I decided to donate my weight loss in lbs of food.  The video shares my journey.
What was a real eye opener is lifting 88 lbs of food and thinking that is what I carried around everyday for years.
So my loss is their gain was the idea I had and I started a blog at  www.mylossfeedsmany.com and I would like to add other's food donation stories there as well.  A big key to the donation was that I choose healthy selections, canned veggys.
Please send me your stories so we can inspire others to do the same. ihelpweightloss@gmail.com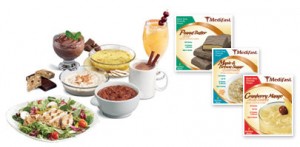 I'm NatalieJo Certified Health Coach
I offer FREE Coaching and Discounts on Food and FREE shipping